https://www.youtube.com/watch?v=Mbfte038Yb8
Last year, Governor Greg Abbott asked me to serve on the Texas Supreme Court. Because of my record as a fair judge and experienced appellate attorney, I earned the support of every Democrat and Republican when the Texas Senate voted unanimously to approve my appointment.
I am running to continue serving Texas and will be on your ballot this fall.
In the short time before Election Day, I want you to know that I believe a judge's job is to deliver justice for all: giving everyone the fair day in court they deserve and ruling impartially based on the law, never imposing personal or political views in the courtroom to reach a desired result. This is the record I have built in eight years on the bench and the legacy I want to leave for my family and yours.
I am committed to giving back to the community I serve. I provided hundreds of hours of free legal aid as an attorney, and I am a leader in the Access to Justice Commission's work helping Texans of limited means get the basic legal services they need.
During these trying times, courts must be available and steadfast in applying the law consistently to all. I am helping to lead the Texas judiciary's pandemic response by using innovative technology to ensure our courts remain open safely to all who seek justice.
I would be honored to have your vote to continue serving you on our Supreme Court.
Dallas Morning News: Our recommendation for Texas Supreme Court, Place 8: Brett Busby Our endorsement goes to Busby because of his sturdy commitment to textualism. Busby, 47, is the incumbent,…
View All Posts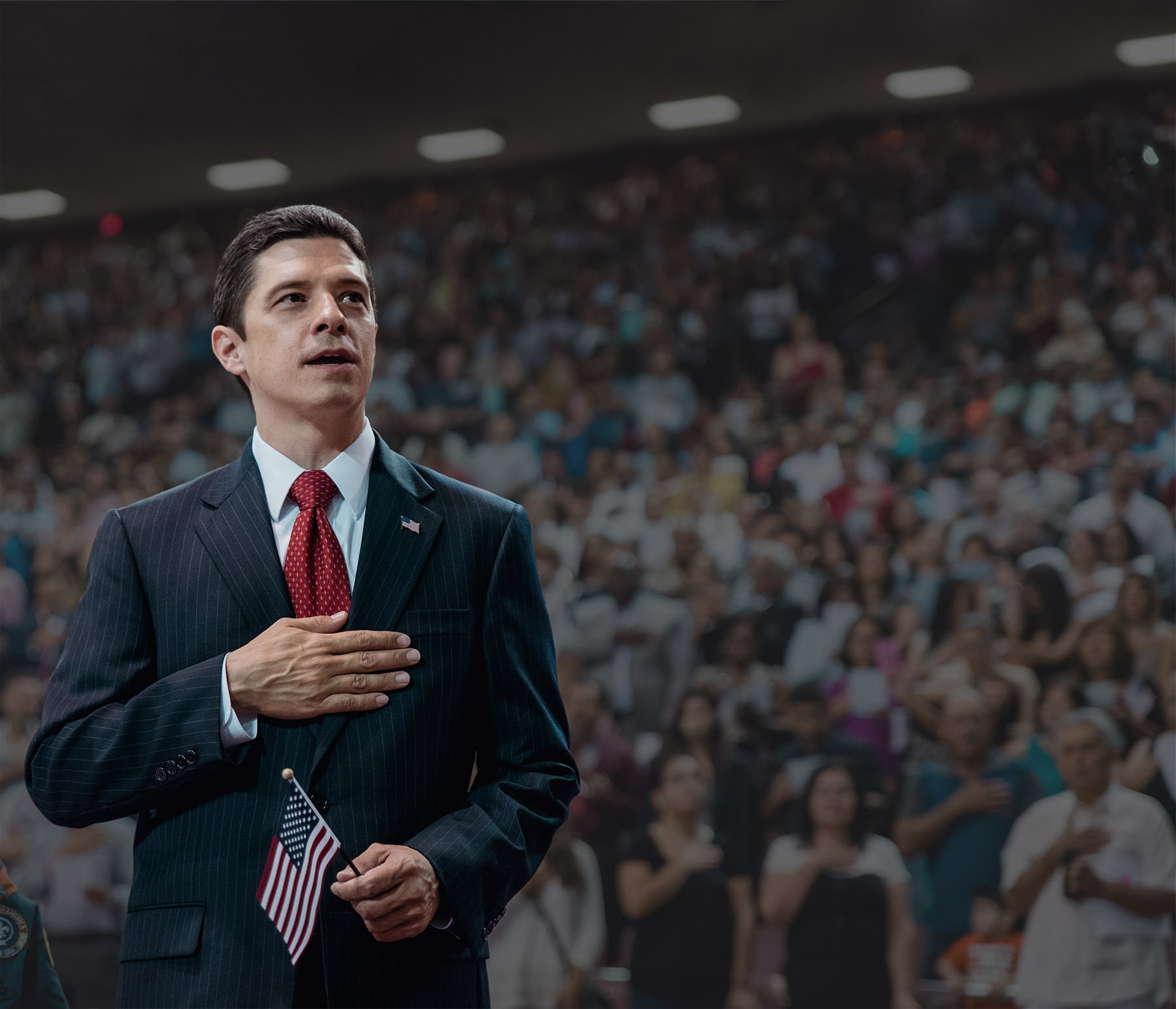 Justice Brett Busby served on the Fourteenth Court of Appeals from 2012 through 2018. Governor Greg Abbott appointed him to the Supreme Court of Texas on February 21, 2019, and the Texas Senate confirmed him unanimously. Lawyers consistently rate Brett among the best and most impartial appellate judges in Texas, and the Texas Association of Civil Trial and Appellate Specialists named him their Appellate Judge of the Year in 2018.
Brett is an experienced appellate litigator and a former partner at the Bracewell firm in Houston. He served as a law clerk at the U.S. Supreme Court after law school, and he later argued one case and briefed many others in that court. He also handled dozens of appeals in the Texas Supreme Court and Courts of Appeals, and he argued jury charges and handled legal issues in many trials. He represented individuals, small businesses, and large companies as plaintiffs and defendants in a wide variety of civil cases, and he regularly volunteered to provide free legal services. Super Lawyers selected Brett as one of the top 100 lawyers in Texas in 2012, and Chambers and Partners named him a leading Texas appellate lawyer for four years in a row. He is Board Certified in Civil Appellate Law and is a former adjunct professor at the University of Texas Law School, where he helped teach the U.S. Supreme Court Litigation Clinic.
Brett is dedicated to improving the justice system and the legal profession. His fellow Texas appellate lawyers recently elected him as Chair of the State Bar Appellate Section. Brett has also chaired the Texas Access to Justice Commission's Rules and Legislation Committee, which helps assure that Texans of limited means have access to basic civil legal services. He is an elected member of the American Law Institute. Brett has also served on the Texas Multi-District Litigation Panel and chaired the State Bar Committee on Pattern Jury Charges (Business, Consumer, Insurance, and Employment Volume). He is a frequent author and speaker at continuing legal education conferences.
Let Justice Busby Know He Has Your Vote!
Justice Brett Busby is a seventh-generation Texan and a third-generation Eagle Scout. He graduated with high honors from Duke University and Columbia Law School.
Brett met his wife, Erin, when they both clerked for the U.S. Supreme Court. Erin is an adjunct professor at the University of Texas Law School, and she spends part of her time at home with their two children. The family attends St. Luke's United Methodist Church.
Brett is active in his community. A life-long violinist, Brett has played in the first violin section of the Houston Civic Symphony and served on the Houston Symphony Board, where he chaired the Artistic Affairs Committee and Music Director Selection Committee.
Brett is also a Senior Fellow of the American Leadership Forum and served on the board of the Post Oak School. He and Erin support many other community organizations, including the Salvation Army, Habitat for Humanity, Helping a Hero, and the Texas Access to Justice Foundation.
Support Justice Busby's Campaign Today!
Justice Busby is a proven conservative jurist whose commitment to the Constitution has made him a valuable member of the Texas Supreme Court. Justice Busby will continue to ensure justice for all and uphold the integrity of the Texas Supreme Court. I am proud to endorse Justice Busby, and I urge the people of Texas to support him in the upcoming election.

Governor Greg Abbott
I am honored to support Justice Brett Busby. Texas is fortunate to have such a superbly qualified judge on this important court. Brett has the experience, temperament, intelligence, and integrity that make a truly great judge.

Tom Phillips

Former Chief Justice, Supreme Court of Texas
Justice Brett Busby is experienced, smart, and hardworking. Complimenting those qualities, he has a passion for serving the people of our State and works overtime educating school children in civics, helping provide access to justice for the poor, and improving the legal profession. We need to keep Justice Busby on the Texas Supreme Court.

Dale Wainwright

Former Texas Supreme Court Justice
Justice Brett Busby brings to the Texas Supreme Court a strong work ethic, great credentials, and long experience in appellate litigation. He is a man of solid convictions who follows the law and applies high standards of excellence to the work of judging. Brett has my full and enthusiastic support.

Scott Brister

Former Justice, Supreme Court of Texas
Wallace B. Jefferson

Former Chief Justice, Supreme Court of Texas
Ruby Sondock

Former Justice, Supreme Court of Texas
Craig Enoch

Former Justice, Supreme Court of Texas
Harriet O'Neill

Former Justice, Supreme Court of Texas
David Medina

Former Justice, Supreme Court of Texas